About Wahle Inc.
Wahle, Inc. is a landscape company operating within a sixty mile radius of Council Bluffs, Iowa. As a landscape company, we specialize in commercial and residential block retaining walls, paver patios, fire pits, and outdoor kitchens. We also offer many other products including mulch beds, driveways, concrete patios, timber retaining walls, Christmas lights, commercial snow removal, fences and conservation landscaping (permeable concrete and pavers).
Wahle, Inc. is has the ability to install the largest retaining walls and is also happy to help with "done in an afternoon" mulch projects. You will enjoy our personal service and will receive one-on-one attention from the owner, Blu Wahle. Our crews are professionals who will communicate directly with you throughout your project.
About Blu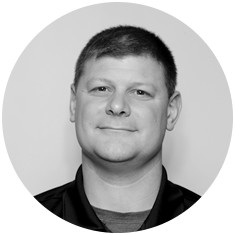 My name is Blu Wahle and Wahle, Inc. is a landscaping company that I am proud to put my name on. I grew up in Underwood, Iowa and have chosen to stay in the general community. I am currently living just outside of Council Bluffs with my wife, Angie, and sons Axel, Barrett, and Max. I am an active member in the SW Iowa wrestling community. Go Titans! My customers are my neighbors and my friends.
I value my family, my community, and my reputation. I take pride that my name is on my product. As a landscape contractor in small town, my name is my product. You will have peace of mind, knowing that we are licensed, insured, and have been operating from our Southwest Iowa location since 2001.
I will help you transform your outdoor landscape into a space that you will brag to your coworkers about, show off to your friends, and enjoy with your family. I can provide retaining walls to create useable space; paver patios, custom outdoor kitchens, and fire pits to create your dream backyard; and the hardscaping skills to make the front yard the envy of the neighborhood. Take a look at our Services page for everything we offer.
Thank you to all my current customers for letting me be part of the community. If you are not yet a current customer, I genuinely hope that you will give me a call and allow me the chance to earn your business. We thrive on customer recommendations, if we haven't earned yours, let us know how we can!